So … how do you feel about paper ephemera?
Pencil drawings and fake mail art? Old photos and letters you can remove from a book yourself? Strange bits and pieces of story-wonder floating about in the margins?
I LIVE for this stuff.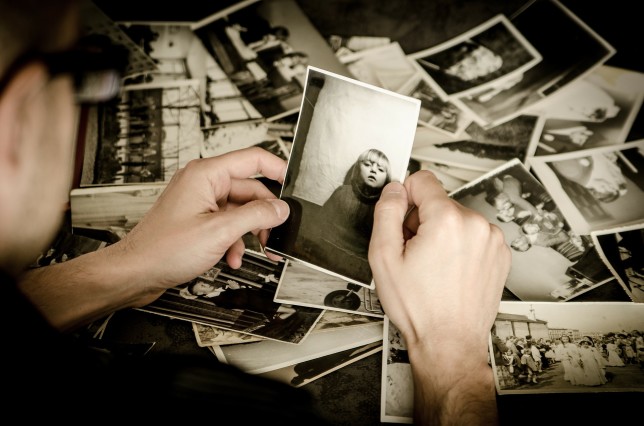 The secret histories of people's lives, as documented in lost papers; the mystery of mail in a postmark and cancelled stamp; the allure of travel laid out in ticket stubs and snippets of brochures …
Don't you just tingle with excitement? I can't be the only one.
I love getting mail. I had many pen pals as a kid — my grandmother; a long-time friend who lived five minutes' walk  through the backyards; a girl I'd met at Girl Scout sailing camp; and even one I'd never met in person (she lived in Madison, WI, while I lived in Minneapolis, MN; my best friend in middle school set us up as letter-writing friends).
There's a certain kind of beauty in a postmark, and a stamp, and the orderliness of the front of a letter. My girl who lived five minutes away and I used to decorate our letters with drawings and stickers; we would address them with funny names. Once we even experimented with putting our own name in the "to" field and the recipient's name in the "return address" field and sending without postage. It worked! But somehow we preferred to keep using stamps, even after that.
In high school, I had one friendship in which our communication relied more on quotes, poems, drawings, paintings, music, and letters that we passed back and forth than it did on talking. Another friend and I exchanged whole notebooks full of song lyrics and quotes and drawings that chronicled our friendship and our feelings for each other.
There's so much power in putting words on paper, in making them take a physical form, and sharing them with someone. I think that's why I feel such a deep connection with books illustrated with old paper materials. I find myself a little lost in a digital world … I am old-school; I need physical contact with things people have made.
My heart and soul creative project, the one I most want to finish, the one I feel is my true life's work, is a novel I envision including real envelopes and letter invitations inside its pages, and perhaps being illustrated with old photos and paper ephemera. I've worked on it off and on for more than fifteen years, but I keep stopping and working on other things because I'm afraid it will be too difficult and expensive to publish. I'm also uncertain of my ability to illustrate it on my own. But it's the project I feel most connected to.
If you empathize, you'll appreciate the titles below. Nick Bantock's are mail art, while Barbara Hodgson's are more like traditional novels illustrated with old photographs, newspaper clippings, and maps. These two are my favorite author/illustrators on the list. The stories are strange and full of questions, and they don't always come together as fully or as neatly as I would like, but the beauty of the books as illustrated mystery, the sense of history and eccentricity surrounding them, mostly makes up for it.
Must love travel, old books and papers, and unsolvable mysteries …
Griffin and Sabine by Nick Bantock
When a woman named Sabine sends a postcard to Griffin Moss that says it's good to get in touch with him at last, he cannot recall having met her. So begins a strange and extraordinary correspondence between two strangers. When you encounter an envelope, pretend you are Griffin (or Sabine) and pull out the letter you've received …
Followed by Sabine's Notebook, The Golden Mean, The Gryphon, Alexandria, The Morning Star
Windflower by Nick Bantock
A more traditional novel than Bantock's other works, Windflower follows Ana, a dancer, a young woman who is to marry a man she does not love. Instead she flees, driven by forces she doesn't understand, drawn to traveling rather than remaining in one place, trying to understand who she is and what she is meant to do. Illustrated with Bantock's trademark collages.
"In the caves of my heart, where pain taps out its rhythms and sorrow sets its lows, I am without direction."
Other Titles by Nick Bantock
The Trickster's Hat (nonfiction about creativity)
Urgent Second Class (nonfiction about creating collage and mail art)
The Lives of Shadows by Barbara Hodgson
When Julian Beaufort returns to his beloved house in Damascus after war has torn the city apart, he becomes convinced that he is somehow sharing his house with someone else. But who — or what — is she? An ethereal, mysterious tale illustrated with maps, floor plans, old photos, and the Arabic language.
Hippolyte's Island by Barbara Hodgson
Armchair adventurer Hippolyte Webb sets a course for an archipelago in the South Atlantic — the only problem being that these islands have not been seen for 200 years. Marie Simplon, Hippolyte's editor (on the book he's to write about his journey to the Auroras, these mystical islands), sets out to prove that the islands don't exist. A wonderful book to get a little lost in.
"He loved this point in travel, the very beginning, the moment when the decision to go hit his heart and his gut, when the whirl of topography careening through his brain burned his feet, when the fine lines of maps tangled themselves around him like a net and drew him up and away, when his mind traveled the world before he even walked out the door."
"He was enticed by the emptiest of lands, the ones that lacked any signs of human presence, and was equally seduced by those so densely packed with life that they were the very hearts of humanity."
Other Titles by Barbara Hodgson
Trading in Memories (a nonfiction account of some of her travels & the way she collects ephemera for her books along the way)
The Selected Works of T. S. Spivet by Reif Larsen
Twelve-year-old cartographer T.S. Spivet gets a call from the Smithsonian — he's won the Baird Award. Follow T.S. as he sets out across the country alone, determined to reach the Smithsonian in time to receive his award. However, all is not quite what it seems. Dive into T.S.'s eccentric mind via marginal notes and drawings.
Cathy's Book by Sean Stewart and Jordan Weisman
After seeing Victor, the guy she's been hoping will become her boyfriend, Cathy doesn't wake up until 4 pm, with a painful needle mark in her arm. When Victor calls to say he doesn't want to see her anymore, Cathy wonders if something deeper is going on. The story unfolds in journal entries, drawings in the margin, IM conversations, and a packet of "proof" stowed in a pocket at the front of the book. Followed by
Honorable Mention
S. by Doug Dorst and J. J. Abrams
I couldn't read this one, but you might be interested in checking it out just for the fun of opening it up and seeing what's inside. The story is a layered mystery that's told through marginalia in a faux library book. The two characters have checked the book out multiple times and carried out conversations in the margins. It sounds like a great concept, but … between the story that's in the book and the comments from multiple time periods by both of the two main characters … I was lost before I got past the first chapter. Fun to look at. Not so much fun to read.