Spunky Misfit Girl is all about motivating and inspiring creative plucky types — finding and stumbling along the road that twists and bends at the intersection of trying to work out how to be more like ourselves, live a happier life, and keep our fierceness throughout the struggle to create meaningful art.
A Spunky Misfit Girl is intrepid. She is fierce. She follows her head instead of the crowd. She has big dreams. She likes weird stuff. She is honest-hearted. She stays true.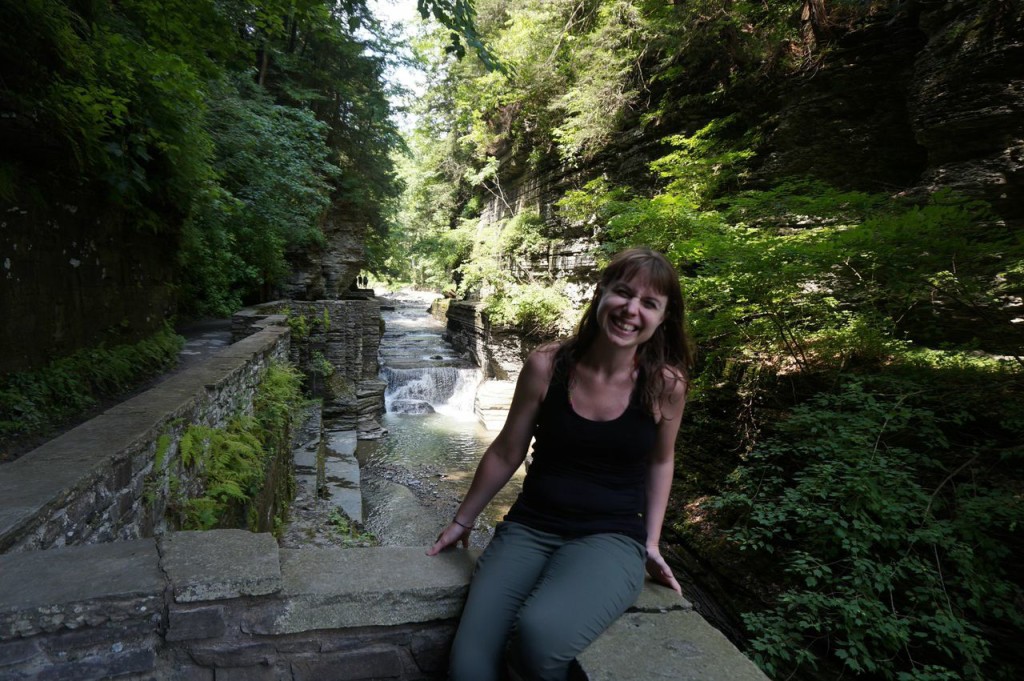 I'm Rachael.
A dedicated, happy-go-lucky book geek, I decided to be a writer at the grand old age of 12. I have not once regretted that decision.
Well, maybe once. Or twice. (Oh, who dafuq thinks it's a good idea to be a writer?)
Back in the dark days of 2006, I moved from my nice, straightforward, sweet hometown of Minneapolis (ok, so it was a bit cold), to the wild n crazy grandeur of New York City with no job, no friends, and nowhere to live.
However, I did have a fair chunk of money — enough to put in the bank rather than my shoe. If that makes the story less interesting, that's too bad for the story; it was pretty good for me.
Although I suspect that New York City may be secretly trying to kill me (I certainly don't have a fair chunk of money now), I have never regretted this decision, either.
(Although it may also be true that I often dream of living in a place where I never have to wear shoes. Or just at least somewhere where I don't get pushed every day.)
I live in a cozy, dimly lit box (as one does as a writer in NYC) with the best cat in the world, Stinker, a.k.a. La Viejita, a.k.a. Da Stinks Putana, Duchess of Mare. (I know you lovez da cat pictures, Interweebs, so here you go.)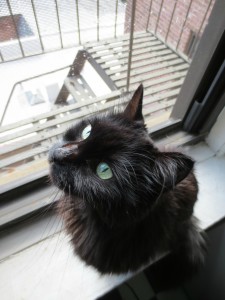 I escape my box to swim in waterfalls, climb mountains, and rock scramble with my happy-go-loco hiking friends (see, Mom, I made friends!) as often as the writing allows.
I work really hard to stay inspired and motivated and happy while slogging it out with a day job AND continuing to work toward a more creative career, and I hope telling you a little bit about how I do it will help you do the same.
Love something, hate something, need something, have great ideas you can't wait to share? Want to talk about a specific thing you're struggling with right now? Email me at rachael@spunkymisfitgirl.com.