I've been reading a lot of comics lately. They're fast reads, so you'll always have time for them; they're fun, which means they lift you up, which means it's easier to make time for them; and when you buy them, you get to support other creative people who know what it's like to struggle through not being able to make a living with your art. So this week I give you three of my favorite comics …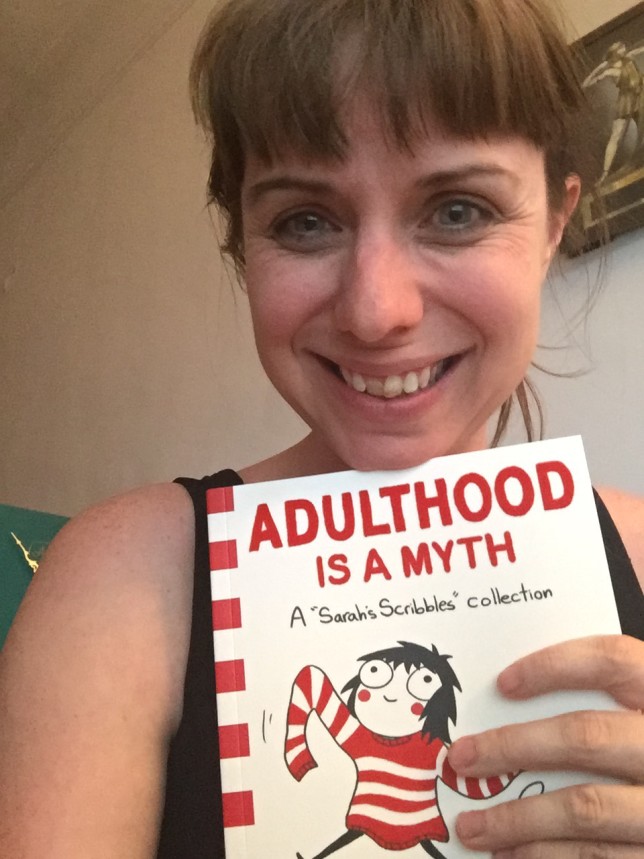 OK, I was excited.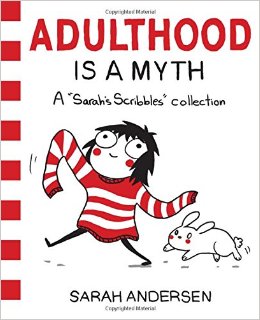 Adulthood Is a Myth: A Sarah's Scribbles Collection by Sarah Anderson
Every time Sarah posts a new comic on the Sarah Scribbles Facebook page, I find myself saying to the computer, "OMG that is ME." Hilarious, adorable, so much fun.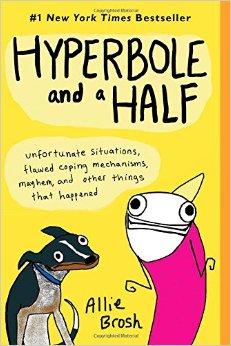 Hyperbole and a Half by Allie Brosh
Fall-off-the-couch-laughing funny. I'm not kidding. Snort-your-milk-out-your-nose funny. The thing with the banana in the store … yeah. Totally me, and I'm not ashamed to admit it.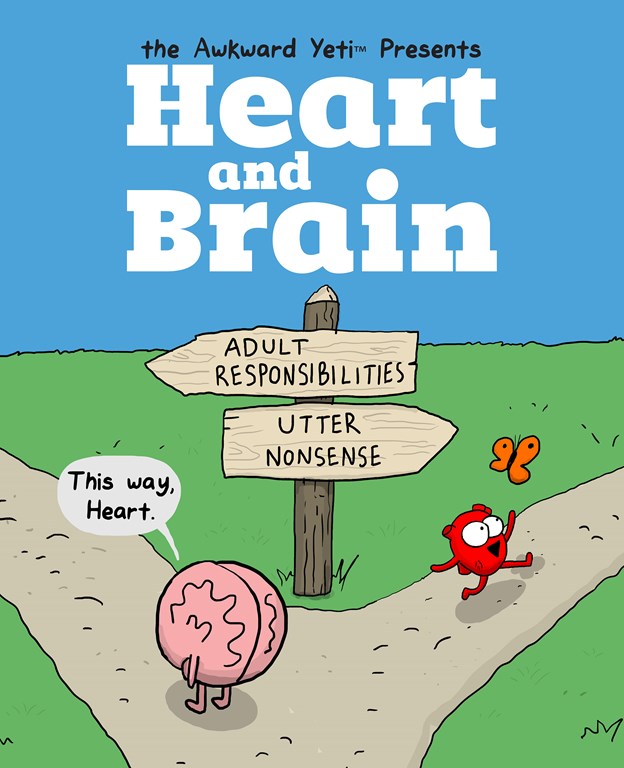 Heart and Brain: An Awkward Yeti Collection
The road sign says it all. Heart, Brain, and various other organs get up to no good. Well, Heart does. Brain tries to restrain him. I swear, I've been having these same conversations with myself all my life.
I'd love to find other comics like these three! Anybody have one that should be added to the list?