I made this beautiful, hand bound coptic book just for one of you …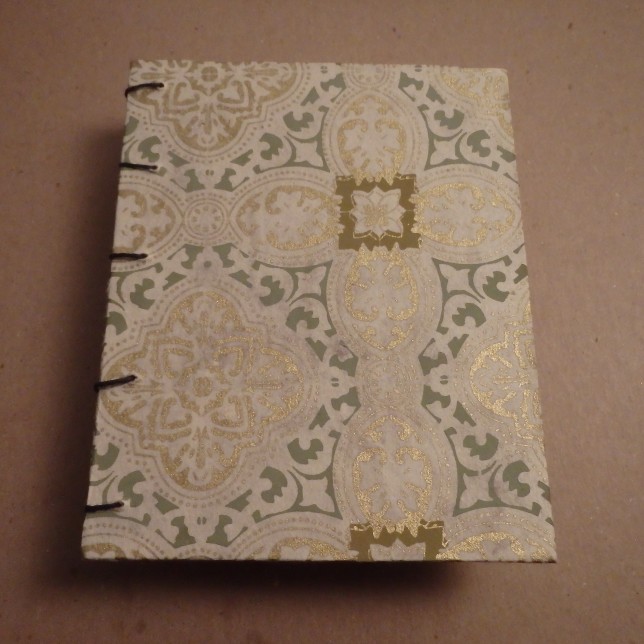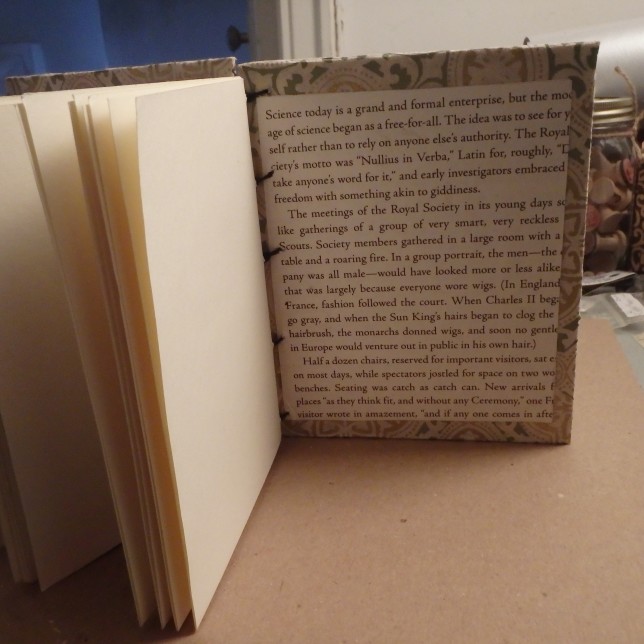 With endpapers that came from a good book …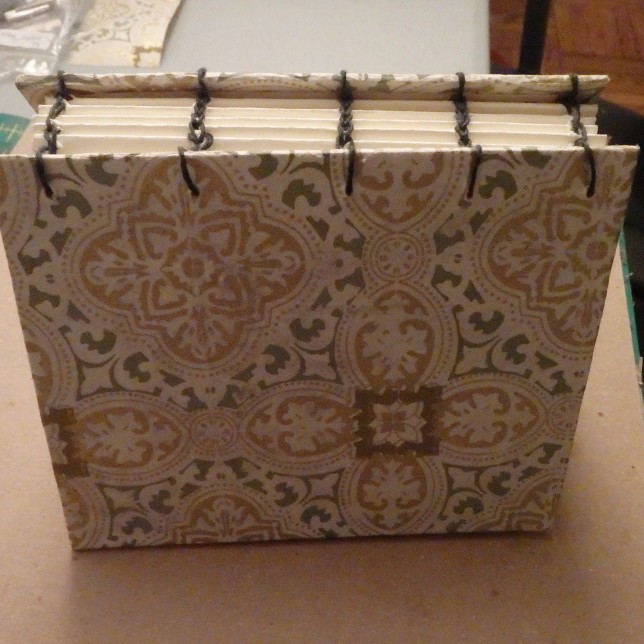 This is a handmade piece, crafted lovingly and entirely by me. The pages are blank. It lays flat for easy writing, drawing, painting, mixed media collaging, etc. Do something amazing with it and then share your work with us!
To enter, do two things:
1. Sign up for the email list. (You can use the box below.) If you're already on it, awesome; you only have to do one thing.
2. Share this post on Facebook or Twitter and tag me. Use @ Spunky Misfit Girl to tag my page on Facebook and @spunkymisfitgrl (*note, no i) on Twitter.
One lucky winner will be chosen randomly. You have until Thursday, February 25 at 11:59 EST to enter, but don't wait and forget!