Are you on the hunt for good fiction? Are you finding yourself lost, staring at the shelves, not sure where to turn? Are you feeling like there used to be so much great stuff to read, but now … most of the books you look at just seem … shallow?
Yeah, well, me, too.
I went to the bookstore yesterday. I wandered through it for a long time, feeling lonely and lost. It used to be that I could go to the bookstore and find six, seven, eight books that begged me to take them home, and I would have to choose between them.
Not anymore. Now I can barely find one most of the time, and I am often ho-hum about that one.
Fiction is the hardest. It is my life's blood; I need it to survive, and I'm having a tough time finding any I want to read.
I used to read a lot of YA (young adult) and MG (middle grade). Years ago I stumbled across Holly Black's Tithe in the bookstore and fell down a rabbit hole. I spent years reading Scott Westerfeld, Justine Larbalestier, Libba Bray, E. Lockhart, Cornelia Funke, and others in these genres who wrote fascinating, important stories that kept me glued to the page.
I look at the YA section now and yawn. Where is the deeper meaning? Am I missing something? Am I looking in the wrong places? It seems like the shelves now are full of shallow, surface-level paranormal stories and cutesy, trying-too-hard-to-be-quirky romances.
The originality? I can't find it.
The meaning? There doesn't seem to be any.
I want it to have meaning right away. Tell me why this story matters! Most of the novels I pick up start like this: Character XYZ did LMNOP. Then she did ABCDE. And then she was in the middle of some kind of REALLY SCARY ACTION.
But there is no why. There is no hint at an important idea to come, a real conflict of values. What makes that action important? What meaning am I reading toward?
Consider these beginnings:
"Strange things can happen at a crossroads."

~Kate Milford, The Boneshaker
"Wayward can mean a lot of things. It can mean lost, misled, unfortunate, left behind. That is how the girls at The Home thought of themselves, despite their best efforts to live some other way."

~Hannah Barnaby, Wonder Show
"Welcome to my head.

Let's hit the ground running. I will get you up to speed. We need a short learning curve here. Those are things my dad likes to say. He works for NASA. He spends his days figuring out problems like this.

If an object weighing 8.75 ounces traveling ten thousand miles per hour strikes the earth, how big a hole does it create?

Answer: One exactly the size of my heart."

~R.A. Nelson, Teach Me
"I knew I was in the Nevernever when I saw a wild elf through the train window. Maybe I said something. Maybe I just stared like a tourist. The armless kid in the seat across from me said, 'First trip to Bordertown?'"

~Will Shetterly, Elsewhere
Don't those beginnings make you want to dive deep, to find out what comes next? They are not action alone. They hint at meaning and mystery to come. They offer the prospect of unique characters and worlds that are not like the rest of the people and places. They show that they have not just a story to tell, but something important to say through that story.
Where are the misfits in today's YA? The alternagirls? The ones who go their own way, with heart and soul? I can't seem to find them in regular books. I find them in graphic novels more than anywhere.
Related: 5 Graphic Novels You Wanna Read (Featuring Spunky Misfit Girls)
I wonder, as I wander through the shelves piled full with books I don't want to read, is it me?
Is there something I've lost? Was I blinded by the newness of discovery all those years ago when I first stumbled across YA and found it so profoundly more hopeful and wonderful and story-focused than most of the adult fiction I'd encountered in the previous few years?
I don't know.
Maybe if it is me, some skewed perspective of mine, you can point me toward some YA that will prove me wrong. Something among the latest generation that I haven't tried that will hit me with meaning and suck me into its story. If you know of one, please post it in the comments. I would love to read it.
Maybe it's not me. Maybe it's the culture. Certainly there are a lot of things wrong in the culture. Adult literature long ago gave up on the notion of things like heroes, plots, and happy endings. "They are not deep," says the prevailing wisdom. Only sadness and grief and worse, depravity, are "deep."
I don't think YA is quite to that stage yet. It's still made up of stories meant to inspire on a basic level rather than mind-puzzles whose main virtue is touted as "it makes you think."  Many of the main characters still perform heroic actions. And happy endings, at least, are still expected rather than reviled.
Related: 3 Reasons Adults Are Reading Books for Teens
But perhaps this is what the in-between stage looks like? Perhaps the next generation will mimic the worst of today's serious adult literature. Perhaps it will give up on heroes altogether and champion the meaningless ending. Perhaps it will give up on plots that make sense and publish books that consist entirely of two characters talking to each other while they wait for a third character who never appears. Perhaps what's next to come will be stories-in-verse that reference so many obscure texts as to be entirely opaque to adults, let alone young readers, or books written half in comprehensible English and half in a language made up by the author that looks like gibberish to the reader.
I hope not.
But being in the bookstore like that, unable to find anything that sucked me in as I browsed through what I consider my "home" genre, made me want to celebrate what had come before.
I was in the same situation with adult fiction more than ten years ago when I discovered Tithe in the YA section. That book opened a new world for me. Not only did I discover a plethora of new, exciting fiction to read, I also found a home for my own writing, a place where I belonged as I never quite had in the adult world.
So today I present to you my big fat list of 101 YA and MG novels that I had a super fun time with when I first discovered how much great stuff existed in these genres. Maybe you can find something new-to-you on this list that will inspire you.
Listy disclaimers:
Originally I didn't intend to repeat authors; I was going to choose one and let that represent that writer. But the truth is that even a lot of the writers I used to love have published books in recent years that didn't quite do it for me. So I decided to include all of the specific books of any given author that were part of my original discovery.
There are one or two books on this list that may or may not be technically considered YA or MG, but that's where they were shelved when I found them, so I'm including.
Where books were a part of a series, I included the first book to represent the series. Where they were set in the same world but did not follow one another and could be treated as stand-alones, I included each book separately.
I kept all of one author's books together on the list. Other than that they are in no particular order, with the grand exception of The Boneshaker by Kate Milford, which would be #1 on any list of kids' books for me.
I left out the big guys you already know, like
Harry Potter

Twilight

The Hunger Games

Diary of a Wimpy Kid
(yes, I read every single Diary of a Wimpy Kid
almost as soon as it comes out, kay? They are FUNNY)
because you already read all those, right?
And at the end of the list I included a few books that I read when I was a teenager, before such a category as YA existed, which left a big impression on me at the time.
**A lot of people have been asking me for book recommendations for themselves or their kids. If you'd like personalized choices from this list, comment on the post with the age and gender of the reader and as much info as you can give me on what they like to read (fantasy? humor? mystery?). Specific titles they've loved are especially helpful. If you're planning to buy, please do so through the links on this post, as they are affiliate links that provide me with a small commission that helps me keep the blog running. Thank you!
Fantasy/Sci Fi/Steampunk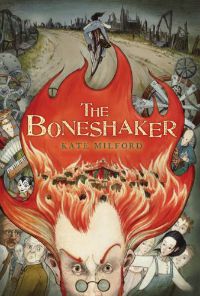 The Boneshaker by Kate Milford
This one should go down in the annals of children's literature as a classic. Natalie Minks is a Spunky Misfit Girl who loves figuring out how machines work. When Jake Limberleg and his Traveling Nostrum Fair show up in Arcane, Natalie's hometown, things seem to go a bit … crooked. Natalie must find out what's wrong with her mother and learn a thing or two about battling the Devil. One of my top 10 books of all time.
Lucy Bluecrowne does not want to have to move off her father's schooner, the Left-Handed Fate. But she does want her family to stay together, and when two eerie peddlers come to town and seem focused on her brother Liao, a skilled conflagrationeer (a person with a magical way with fire and fireworks), she must draw on her deepest strengths to protect him. Because this was a self-published project Kate funded on Kickstarter, you can only get the Kindle version on Amazon; if you want the print version, you'll have to order from McNally Jackson Books here.
The Kairos Mechanism by Kate Milford
A companion to The Boneshaker. If you loved the town of Arcane, Natalie, and that world, you'll like this short novella about two boys who walk into town carrying a corpse. After that, things get weird … Because this was a self-published project Kate funded on Kickstarter, you can only get the Kindle version on Amazon; if you want the print version, you'll have to order from McNally Jackson Books here.
Greenglass House by Kate Milford
This one starts slow, with a lot of character descriptions as the cast of odd folks arrives at Greenglass House in the middle of a winter storm. But it's Kate's book and I trust her like few other writers, so I stuck it out, and eventually I got sucked in and couldn't put it down. Each of the guests has a secret. When Milo and Meddy, the cook's daughter, start playing The Game, they both come out of their shells and start learning everyone's story, even their own. Edgar Award Winner for Best Juvenile Mystery.
The Broken Lands by Kate Milford
Set in 1877 Coney Island, The Broken Lands follows card sharp Sam, 15, and fireworks expert Jin, also 15, as they try to save the city from two uber-creepy supervillains who might've walked out of an original Grimm's folk tale. Read it if you dare. A bit gruesome.
Tithe: A Modern Faerie Tale by Holly Black
The first YA novel I ever read. Felt like Holly had written the story I needed. Kaye's a Spunky Misfit Girl whose mother moves them from place to place, making a living singing in a rock band. But when Kaye must return to her grandmother's old house, where she used to see faeries, she discovers a secret about herself that changes everything.
The sequel to Tithe. If you're partial to tall platinum-haired men with cheekbones that could cut glass, you'll love elf king Rath Roiben Rye. Kaye struggles to find her place in this new, unfamiliar, ever-changing world.
When her mother, her boyfriend, and her best friend all betray her in one fell swoop, Val Russell runs away to New York City. She makes new friends easily, but soon finds out that they're into some dark stuff — which may or may not involve a troll named Ravus and an intoxicating faerie drug. Dark, gothy, urban.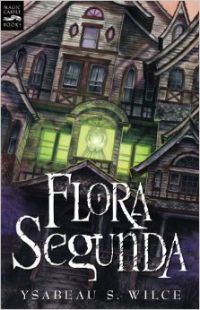 Flora Segunda: Being the Magickal Mishaps of a Girl of Spirit, Her Glass-Gazing Sidekick, Two Ominous Butlers (One Blue), a House with Eleven Thousand Rooms, and a Red Dog by Ysabeau S. Wilce
Flora lives at her family home, Crackpot Hall, where the rooms move around randomly. Flora dreams of becoming a Ranger like the heroine she follows in dime-novel tales, Nini Mo, but instead she's being sent to study war like her mother, Buck, who is the Warlord's military leader. Intelligent, energetic, funny, and truly one-of-a-kind. This is one book where it hardly even matters what the plot is, because you'll just want to live in the world as long as you can. Followed by Flora's Dare and Flora's Fury.
Also, I DO NOT UNDERSTAND WHY YSABEAU WILCE IS NOT MORE WELL-KNOWN.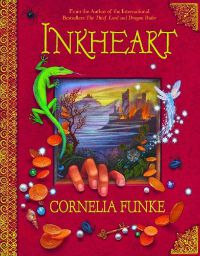 Ever wondered what it would be like if storybook heroes and villains escaped from their books and came to life? That's exactly what happens when Mo "Silvertongue" reads out loud to his daughter Meggie. Followed by Inkspell and Inkdeath.
Shipbreaker by Paolo Bacigalupi
In a post-apocalyptic world, Nailer works with a crew that breaks down grounded oil tankers for parts. It's a dark, tough world, and when a wild hurricane leaves a luxury ship wrecked nearby, Nailer dreams of escape. But when he finds a survivor, a girl his own age, who needs his help, he has to make some difficult choices. A harsh but exciting page-turner with an unconventional conflict. Companion The Drowned Cities is more gruesome with less reward but potentially worth a read.
A Great and Terrible Beauty by Libba Bray
It's 1895, and sixteen-year-old Gemma Doyle has grown up in India, dreaming of London. After she sees her mother's death in a vision that turns out to be true, Gemma is enrolled at the Spence School in London, where she learns to control her visions and finds out more about who her mother really was. Full of Victorian sensibilities + a proper questioning of them, romance, mystery, and seductive secrets. Followed by Rebel Angels and The Sweet Far Thing.
Quite unlike Bray's trilogy, Going Bovine follows 16-year-old Cameron, a 100% minimalist when it comes to effort, who has also just been terminally diagnosed with mad cow disease. When a pink-haired "angel" named Dulcie tells him he can live if he comes with her, the two embark on what must be the weirdest road trip ever. I didn't think I'd like this one, given the premise, but I couldn't put it down. Nobody does over-the-top quite like Libba Bray.
City of Bones by Cassandra Clare
Clary Fray can see stuff no one else can — like the three teenagers who murdered someone in the dance club right in front of her. Turns out they're Shadowhunters, a clan of humans who hunt demons, and Clary's mother knows more about them than she's saying. Full of all the best tropes, including vampires, werewolves, wizards, and a love triangle or two. Followed by City of Ashes, City of Glass, City of Fallen Angels, City of Lost Souls, and City of Heavenly Fire.
So Yesterday by Scott Westerfeld
Hunter Braque is a cool hunter — companies pay him to comb NYC for the latest trends. But when Hunter's boss, Mandy, disappears, Hunter's search for her gets him caught up in a wild web of lies. A bit yesterday for today's teens and a little cynical about product trends, but entertaining nonetheless.
Cal Thompson has a parasite. Lucky for him, he's a rare carrier type who only develops night vision and super strength, but his three sexual partners since have turned into raving monsters. When Cal finds the woman who infected him, he learns that an even greater threat lies beneath New York City, and he's perfectly poised to lead the fight. Science-y interruptions provide fun info on creepy parasites. An original twist on a popular paranormal genre. Companion novel The Last Days, set in the same world, follows different characters.
The Secret Hour (Midnighters) by Scott Westerfeld
In the Midnighters' world, everything freezes at midnight in Bixby, Oklahoma, except for a few special teens. What a blessing it seems, until they discover the dark things that also lurk in that hour … Followed by Touching Darkness and Blue Noon.
I debated whether to include this series on this list or not. I had to start Uglies twice and really push through its dead boring beginning to get at the meat of the story. In fact I enjoyed the later books (especially Specials) much more than the earlier ones. But once I got in, I was sucked in for good. Set in a future world where everyone must have plastic surgery at 16 to wipe out their differences. Rebel Tally, a Spunky Misfit Girl, is disturbed by the fact that her friend Shay ran off to a rebel camp, and sets off to rescue her. Followed by Pretties, Specials, and Extras.
Incarceron by Catherine Fisher
Incareron is a prison, but it is almost like a living thing. Finn has lived here for as long as he can remember, but he's sure he originally came from Outside. He communicates with Claudia, the Warden's daughter, through a crystal key … she is his one chance to escape, as legend says only one man, Sapphique, did before him. Followed by Sapphique.
Spunky Misfit Girl Katsa is Graced, gifted with a unique skill and eyes of different colors that mark her as such. Katsa's Grace is that she is a nearly unbeatable fighter. Her uncle, a king, forces her to use her Grace to torture people for him. To ease her conscience, Katsa forms a secret council that carries out missions of justice. A detailed story with psychologically complex characters.
Set in the world of Graceling, this separate tale follows Fire, an outcast due to the brilliant color of her hair, which serves as warning of her Grace: the ability to enter people's minds and control them. Followed by Bitterblue, which disappointed me.
Wildwood Dancing by Juliet Marillier
A magical tale of four sisters who dance the night away with strange and dangerous fae creatures at the full moon each month. But when Tatiana falls for one of them, it's up to Jena to save her.
Cybele's Secret by Juliet Marillier
Follow Paula, one of the four sisters from Wildwood Dancing, to Istanbul with her father as they try to acquire Cybele's Gift, a mysterious ancient relic that has the Muslim clerics talking of a secret cult that practices ritual sacrifice. An intriguing glimpse into the Ottoman Empire.
Shadowfell by Juliet Marillier
Thus far Juliet Marillier's YA has not disappointed. She has a subtle gift with magical worlds; Shadowfell is no exception. When 16-year-old Neryn's father loses her in a poker game, Neryn finds herself journeying with Flint, the winner. A tyrannical king rules the land of Alban, requiring anyone with esoteric gifts to be brought before him. Neryn, possessed of a powerful uncanny gift, fears for her life, but hopes to find an ally in Flint. Can she trust him? Followed by Raven Flight and The Caller.
From the third book in this series, a description of Fever herself: "Unlike London, Fever had hardly changed at all. She was a little tanned by the southern sun, but that was already fading. She had grown her honey-colored hair, but it was pulled back into a bun as hard as a fist at the nape of her neck, so it did nothing to soften that bony, alien beauty. Her eyes, one brown and one gray, had seen foreign lands; her mouth had been kissed; her heart had been broken; but none of those things showed."
One of my favorite Spunky Misfit Girls in YA, Fever is being raised by Dr. Crumb in the Order of Engineers, a guild that dismisses emotion as silly. Fever, a foundling, struggles to find out who she really is. A truly original world, and a wonderful one to live in for a while. Followed by A Web of Air and Scrivener's Moon.
Larklight: A Rousing Tale of Dauntless Pluck in the Farthest Reaches of Space by Philip Reeve
Who could resist a subtitle like that? Dauntless pluck, that's the stuff. Also, a rickety old Victorian house … which is, of course, flying through space. Because what else would you expect? Gets a bit pulpy at times with too much meaningless action, but the originality of the world makes up for it. Illustrated. Followed by Starcross and Mothstorm.
Magic or Madness by Justine Larbalestier
Reason lives on the run with her mother, Sarafina, in Australia, trying to stay away from her grandmother, Esmerelda, who her mother tells her is dangerous because she believes in magic. But when Sarafina goes insane and Reason is sent to live with Esmerelda, Reason steps through a door in her backyard and into New York City. Clearly there is some real magic happening here … Followed by Magic Lessons and Magic's Child.
The Wee Free Men by Terry Pratchett
Crivens! The Nac Mac Feegle are a race of small, blue, heavily tattooed pictsies; rather Scottish-like, they run around a lot, drink a lot, fight a lot, and swear rather often, too. Tiffany Aching learns to herd them rather like cats as she also learns what it means to be a … somewhat unusual sort of witch. I'm not a fan of the other Discworld novels, but The Wee Free Men are something else. Funny. Followed by A Hat Full of Sky, Wintersmith, I Shall Wear Midnight, and The Shepherd's Crown.
Sorcery & Cecelia OR The Enchanted Chocolate Pot by Patricia C. Wrede & Caroline Stevermer
Written in alternating letters between mischievious characters Kate and Cecilia, this delightful fantasy delivers enchantments, a mysterious chocolate pot, poisoning attempts, and of course, hints of romance. Lots of fun. Often compared to Jane Austen, but I found it far more earnest. Followed by The Grand Tour OR The Purloined Coronation Regalia and The Mislaid Magician OR Ten Years After.
River Rats by Caroline Stevermer
The "Flash" has poisoned the Mississippi, and six orphaned teens — Tomcat and friends — travel up and down the river in an old paddle wheel steamboat delivering mail and playing rock 'n' roll in exchange for food and fuel. When they pick up a man named King on the riverbank, they find themselves pursued by a band of other men who think King knows the location of a cache of guns. A little-known gem.
A College of Magics by Caroline Stevermer
Faris Nallaneen is sent to Greenlaw College to learn social graces — and, although it is forbidden to practice magic on campus, a bit of witchery. After being expelled for having more power than she bargained on, Fair discovers that she is an heiress to a post known as Warden of the North. A fun, fantastical romp in turn-of-the-century Paris. Followed by Scholar of Magics.
In one storyline, magic has been banned. Sadima hides her ability to communicate with animals, but when Somiss, a powerful nobleman, finds her, she must make hard choices between love and integrity. In another generation, where magic has been restored, Hahp must survive the terrifying dangers of wizard school. Subtle, rich story. Dark and complex. Followed by Sacred Scars and a third book that Kathleen is still writing (she's lovely to follow on Facebook!).
Portia Remini escapes McGreavy's Home for Wayward Girls to join Mosco's Traveling Wonder Show. She hides from the ominous Mister, who oversees the Home while searching for information about her father, who disappeared when she was 9. Eventually, she must return to the Home to find what she seeks. Set in 1939, a spellbinder.
When a car accident leaves the once rich and beautiful Lia Kahn disfigured and maimed, her parents opt for a new procedure in their high-tech world. The contents of her brain are downloaded into a new body, a replica of a human one. Lia returns to her old life, now a "mech" or a "skinner," but her boyfriend won't touch her and religious zealots protest her existence. Lia's journey to find self-acceptance resonates. Followed by Crashed and Wired.
The Amulet of Samarkand by Jonathan Stroud
Told in part in the voice of Bartimaeus the djinni, and peppered with his very important footnotes, this is the story of Nathaniel, a magician's apprentice, who sends Bartimaeus to steal a great magician's amulet and gets caught up in magic he doesn't understand. Or maybe it's Bartimaeus who's the star of the show. Funny and intelligent. Followed by The Ring of Solomon and Ptolemy's Gate.
Nyamh Rose is an unusual baby who will not stay still. Her eyes always stray to the window and what lies beyond. When a great white bear arrives, her parents cannot stop her from leaving to find her destiny. Told in lyrical writing from multiple perspectives (including the White Bear's), based on an old folktale.
When a strange man approaches Collun in his garden and says, "You know what you must do. Delay no longer," Collun tries to ignore the warning. But his sister Nessa disappeared a week ago, and Collun feels in his bones that he must go after her. Followed by Fire Arrow.
Follow Deeba and Zanna as they turn off a giant spigot and end up in Un Lun Dun — the version of London where all the broken things go, including old typewriters and (sentient) "unbrellas." If you can set aside Miéville's lefty, environmentalist message (he's a self-described Marxist), the fast-paced story and unique world carry the day.
Aislinn has learned to keep her head down and mouth closed from her Grams before her, who could also see the fey and the cruel things they do when they think no one's watching. But now two of them are following her — a girl with long white hair and blue lips and a boy who glows. One of them happens to be the Summer King, who seeks his queen. And he's decided Aislinn's the one, whether she likes it or not. Followed by Darkest Mercy and Fragile Eternity. Companion books Ink Exchange, Radiant Shadows.
Super fun series about teens who "stravagate" to a fictional historical Italy when they fall asleep with an artifact from that time. A very sick Lucien stravagates to Bellezza, a parallel city to the Venice of our world. There he meets 15-year-old Arianna and magician Rodolfo, the creator of the book that takes him back and forth. When Lucien discovers a plot to murder the Duchessa of Bellezza, he risks his only chance of going home to save her. Followed by City of Stars, City of Flowers, City of Secrets, City of Swords, and City of Ships.
The Clockwork Three by Matthew Kirby
Middle-grade steampunk! The paths of three children cross — Giueseppe, an orphan who makes a living busking with his violin; Hannah, who works as a hotel maid to support her family; and Frederick, a clockmaker's apprentice who secretly plans to build an automaton.
The City of Ember by Jeanne DuPrau
"In the city of Ember, the sky was always dark. The only light came from great flood lamps mounted on the buildings and at the tops of poles in the middle of the larger squares. When the lights were on, they cast a yellowish glow over the streets." But what happens when the lights start to go out and never come back on again? Lina Mayfleet and Doon Harrow have some ideas about it, and when Lina finds part of an ancient message, they race to decipher it before Ember blacks out forever. Followed by The People of Sparks, The Prophet of Yonwood, and The Diamond of Darkhold.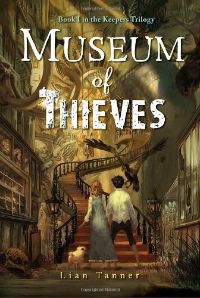 Museum of Thieves by Lian Tanner
Goldie Roth hates her punishment chains. But she must wear them until she learns not to be an Impatient Child, for an Impatient Child Is an Unsafe Child, and puts All Other Children at Risk. Even without the punishment chains, Goldie must wear a silver guardchain and obey the Blessed Guardians; she won't be allowed on the street unchained until Separation Day. But when Separation Day is canceled, Goldie escapes. She finds her way to the odd Museum of Dunt, meets a boy named Toadspit, and discovers that the leader of the Blessed Guardians has plans for the museum that Goldie must help stop. Followed by City of Lies and Path of Beasts.
If you've not yet ventured into Bordertown, oh how I envy you. It's a wild, fantastical ride. I got my first taste of it here and drank it down like ambrosia. Originally created by a cadre of certain fantasy writers and editor Terri Windling, Bordertown is a city that lies on the border between the human world and the elfin realm; neither magic nor technology works quite as expected there. It's a place for runaways, misfits, and wanderlusty lonely souls seeking what they don't know. Bordertown speaks to your deepest heart. Visit if you dare.
Ron Starbuck is struggling to understand himself; he says he's come to Bordertown to find his brother Tony, but it turns out Tony's chosen a different path. Gritty, sometimes heartbreaking, a story for those who know the feeling of not belonging, of not even wanting to belong.
The Essential Bordertown, edited by Terri Windling and Delia Sherman
Ellen Kushner's story "Hot Water" made me tear up, and I had the great joy of telling her so years later when I met her at a signing (I think for a different book). Here you'll also find Bordertown stories from fantasy favorites Midori Snyder, Delia Sherman, Charles de Lint, and Caroline Stevermer. Anthologies are often a hard sell, but not this one. I'd happily live in Bordertown, myself.
Welcome to Bordertown, edited by Holly Black and Ellen Kushner
The newest edition of the Bordertown anthologies, revitalized after many years dormant. Favorites like Holly Black, Cassie clare, Neil Gaiman, Charles de Lint, Will Shetterly, and Jane Yolen contribute stories, and Terri Windling of the original series edits. If you didn't want to leave Bordertown the first time, you'll love this new go-round.
Set on the fringes of Bordertown. Finder follows Orient, a human with a magic talent for finding things. Sunny Rico, a policewoman, hires Orient to help her find the creator of a drug that turns humans into a facsimile of Trueblood elves, allowing them to gain access to the NeverNever, a famed place of beauty. Sadly, the drug is fatal, and Sunny Rico wants to find its producers. A saucy tale for the disaffected that will hook you in the gut and pull you along.
Guitarist Eddi McCandry has been playing in a terrible band with a boyfriend she used to be in love with but isn't anymore; she has just begun to move on when she finds herself being followed by a strange man at night. "His sloping eyes had been full of reflected lights in colors that shone nowhere in the room." Suddenly she must find a way to make herself at home in a wholly unfamiliar place.
The Blue Girl by Charles de Lint
"I don't know if they're the actual characters from the books or something else again: patchwork creatures made out of words and rags and twigs, of bits of wool and fur, skin and bone. There's too much shadow and spookiness in the room, so I only catch glimpses of them as they emerge, and I don't want to lean over the side of the bed to have a better look. All I know for sure is that they come from the books."
The Dalemark Quartet: Cart and Cwidder by Diana Wynne Jones
A quirky fantasy full of magic. A family of travelling musicians picks up a mysterious boy who tends to disappear when they pass through towns. When Clennen, the father of the family, is murdered, the children head to the North to chase a suspect. Perhaps less highly plotted than I usually like, but Diana Wynne Jones has a quiet way about her magical tales that satisfies. Followed by Drowned Ammet, The Spellcoats, and The Crown of Dalemark.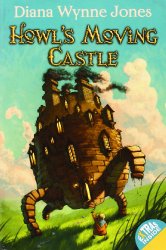 Howl's Moving Castle by Diana Wynne Jones
"In the land of Ingary, where such things as seven-league boots and cloaks of invisibility really exist, it is quite a misfortune to be born the eldest of three. Everyone knows you are the one who will fail first, and worst, if the three of you set out to seek your fortunes." So begins the tale of Sophie Hatter, the eldest of three. When the Witch of the Waste, angered by her skill as a hatter, turns her into an old woman, Sophie hides in the eclectic moving castle of the wizard Howl. A lovely odd fairy tale that defies cliches. The movie is my favorite of Hayao Miyazaki's work.
The New Policeman by Kate Thompson
J.J. Liddy and his best friend argue all the time, and it's no big deal. But one day when his friend says his grandmother told him a Liddy murdered the priest, J.J. begins to wonder about how the rest of the town sees his family. When his mother asks for more time as a birthday gift, J.J. discovers that his family has a lot more secrets than he imagined. Liberally sprinkled with Irish mythology. Followed by The Last of the High Kings and The White Horse Trick.
Henry knows something's wrong in his family, but he isn't sure what. He escapes by spending time with old Mr. Fogarty, which is where he meets Pyrgus Malvae, the crown prince of the Purple Kingdom in the Faerie Realm. Henry and Mr. Fogarty must help Pyrgus return home, where things are in disarray due to the evil Lord Hairstreak, who's trying to take over the realm. A rollicking, original adventure. An ALA Best Book for Young Adults. Followed by The Purple Emperor, Ruler of the Realm, Faerie Lord, and The Faeman Quest.
A steampunk-esque riff on the age-old fairy tale. Cinder's a cyborg (with a mechanical foot) and a skilled mechanic. Her stepmother is disgusted by Cinder and obviously favors her sickly stepsister. But when the very good-looking Prince Kai comes to her for help fixing a busted android, Cinder finds herself entangled in global politics as well as a forbidden attraction. She'll have to dig up her own mysterious past to understand her true role in the prince's life. Followed by Scarlet and Cress.
The Book of Dead Days by Marcus Sedgwick
Between Christmas and New Year's, spirits roam the earth restlessly and magic comes to the surface. Boy, once a street urchin, now works for the magician Valerian, who made pact with evil many years ago. Now Boy must find a way to help him pay his dues. An atmospheric, eery Faustian tale. If you like stories that make you wonder and shiver, Marcus Sedgwick is a compelling writer. Followed by The Dark Flight Down.
Blood and Chocolate by Annette Curtis Klause
Vivian Gandillon, 16, changes with the moonlight. But her pack is leaderless and the wild boys are causing a ruckus and one even killed a girl. When Vivian falls in love with a human, it strains her loyalties and challenges her sense of where she belongs. As the pack spirals out of control, she must decide, is she human or wolf?
When 17-year-old Clare moves to Ravensmere, she finds that the residents seem to have expected her. Plus, a strange boy in a leather jacket keeps turning up watching her. The only thing that seems certain is that Ravensmere has a lot of secrets … Atmospheric and rich.
The Chronicles of Faerie: The Hunter's Moon by O.R. Melling
Who can resist a good Irish fairy tale? When Gwen and her friend Finn decide to spend the night in a fairy mound, Finn is stolen away by the dark king and Gwen must save her before she becomes a sacrifice. Followed by The Summer King, The Light-Bearer's Daughter, and The Book of Dreams.
Lips Touch Three Times by Laini Taylor
Three novellas that center around the mystery and sensuality of kissing, titled "Goblin Fruit," "Spicy Little Curses Such As These," and "Hatchling." The first one begins thus: "There is a certain kind of girl the goblins crave. You could walk across a high school campus and point them out: not her, not her, her. The pert, lovely ones with butterfly tattoos in secret places, sitting on their boyfriends' laps? No, not them. The girls watching the lovely ones sitting on their boyfriends' laps? Yes. Them." Captivating illustrations that seem to have a life of their own.
The Secret Country by Pamela Dean
Five cousins can often be found playing their invented game — known as The Secret. Rules are there are no rules — anything can be imagined in The Secret. But what will they do when they find themselves in the game for real? Followed by The Hidden Land and The Whim of the Dragon.
An old, old story — the ancient Scottish ballad "Tam Lin," retold by a master of subtlety; a cult classic. In the ballad, Janet must hold onto Tam Lin through many terrifying iterations in order to save him from the clutches of the Queen of Fairies. Here, Janet is a new college student in the Midwest in the early '70s, where she meets a boy named Thomas Lane. Pacing is a bit slow but the writing's well done enough that it doesn't matter.
Ethan Roberts is a member of a secret group called The Named, created to protect the world from the Order of Chaos, an evil group that wants to change the past to gain power. Isabel Becket is a new member of The Named, an apprentice to be trained by Ethan. Together the two of them must solve the mystery surrounding the death of Ethan's sister Sera, travel back in time, and defeat the Order of Chaos. Told in alternating chapters from Ethan's and Isabel's first person perspectives. Followed by The Dark and The Key.
His Dark Materials by Philip Pullman
I had to start the first book in this trilogy, The Golden Compass, twice to get into it. The first time I put it down and thought I wouldn't come back. A friend urged me to try again, and when I did I appreciated the series. Not a huge favorite of mine, but the world is rich and complex and it's an intelligent story. Worth including on the list.
Girl in the Arena by Lise Haines
Lyn is a daughter of a modern gladiator, so she lives by the rules of the Gladiator Sports Association. That means that when her seventh gladiator father dies in the ring, his opponent, Uber, wins her dowry bracelet — which means her hand in marriage. Lyn, unwilling to be forced into marriage, decides to do something a girl never has: enter the ring and fight for her life against the man who killed her father. Even though she might be falling in love with him.
Heir Apparent by Vivian Vande Velde
Giannine Bellisario is celebrating her birthday with a gift certificate from her father to a virtual reality gaming center. She enters a game called Heir Apparent, in which the object is to be crowned king. But when protestors damage the equipment, Giannine must finish the game successfully or risk brain damage. Every time she dies, she must start over from the beginning. Saucy and smart and full of Giannine's ironic sense of humor.
The Haunting of Alaizabel Cray by Chris Wooding
"It would have been an odd sight for a passer-by to come across: a pale and stern-looking seventeen-year-old boy, hunched intently in the middle of the pavement on a foggy night. A wise man would not stay to inquire, for there were dangers in the Old Quarter that came in many guises, seven with the Thames scarcely a kilometre to the north." The boy is Thaniel, and he is a wych-hunter. On one of his hunts, he meets Alaizabel Cray, who is beautiful but possessed by an old wych named Thatch. Determined to save Alaizabel, Thaniel must call on an eccentric group of allies.

A modern-day Labyrinth that twists and turns to make intelligent commentary on itself. When Poison's baby sister is stolen by the Phaeries, Poison begins a journey through Phaerie Land to get her back. "She was an odd-looking girl, pale and slender with long black hair that fell symmetrically to either side of her head. … But it was her eyes that dominated her features, great dark eyes of shocking violet, through which she regarded the world with a sullen and disturbing intensity." "You have a touch of the Old Blood in you, Poison," Fleet had told her once. "From back in the time when men and women were strong, and they ruled the Realm." I DO NOT UNDERSTAND WHY Chris Wooding IS NOT MORE POPULAR.
Realism
Thirteen Reasons Why by Jay Asher
Clay Jensen's crush, Hannah Baker, committed suicide two weeks ago. When he comes home from school, he finds a package with his name on it; it contains cassette tapes recorded by Hannah. She says there are thirteen reasons she decided to kill herself. As he listens, Clay follows Hannah on a journey he never thought he'd take, and it will change him forever.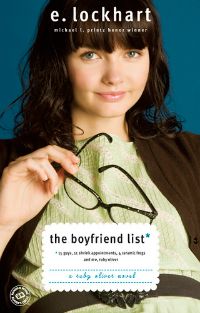 The Boyfriend List by E. Lockhart
Ruby Oliver, Spunky Misfit Girl extraordinaire, has just been dumped by her boyfriend of six months, Jackson, for her (now former) best friend, Kim. Suffering from panic attacks, Ruby starts seeing Dr. Z, who makes her write a list of all the boys she's ever had a "little any-kind-of-anything" with. Love Ruby's attitude and the funny footnotes. Followed by The Boy Book, The Treasure Map of Boys, and Real Live Boyfriends.
The Disreputable History of Frankie Landau-Banks by E. Lockhart
Frankie Landau Banks's new boyfriend Matthew belongs to a secret all-male society called The Loyal Order of the Basset Hounds that Frankie's father also once belonged to. Not one to take "no" for an answer, Frankie manipulates the Order behind the scenes, sending them directives for pranks she's designed. Witty but at times a bit snarky. Not sure if I'd like it if I were looking for fiction now, but I enjoyed it then.
Sarah is from a "nothing" town in Ohio, a place where even committing suicide would be redundant. She's never felt like she fit in. When she meets Douglas Howard, a.k.a. Demi, at an audition for an arts boarding school, they become coconspirators and true friends, both obsessed with life in the thee-ah-tah. But at theater camp together, Demi learns to shine, while Sarah still isn't sure she belongs. Anybody who's ever wanted to escape and live a bigger life will relate to Sarah's fears and challenges.
I hesitated over reading this one for a long time. It's about an affair between a teacher and a high school student, and I thought … there's no way that will be good. It'll be a salacious soap opera. And maybe it is, a little. But it's also full of heart and heartbreak and all the crazy highs and lows of being a teenager in love. I found myself in total empathy with main character Nine, even as she goes a little nuts.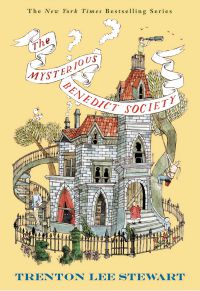 The Mysterious Benedict Society by Trenton Lee Stewart
"Are you a gifted child looking for special opportunities?" Why, yes, yes I am. When dozens of children with special smarts answer this strange newspaper ad, they are given a series of brain-busting tests. Only four children succeed, and together they will form The Mysterious Benedict Society and be given a secret mission. They'll have to go undercover to accomplish it …. Curious, whimsical, and smart. One of the best books on this list. Followed by The Mysterious Benedict Society and the Perilous Journey, The Mysterious Benedict Society and the Prisoner's Dilemma, and The Extraordinary Education of Nicholas Benedict.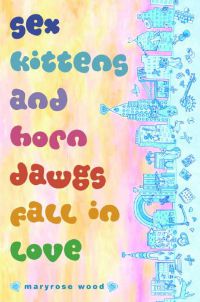 Sex Kittens and Horn Dawgs Fall in Love by Maryrose Wood
Felicia, po-et-ess, total mess, has been writing unrequitedly-in-love-with-Matthew poetry since late September, and now it's February, so it is like ten zillion poems by now. Matthew pays her no attention, but Felicia is determined. "It's like there is some mysterious THING that I am so PATHETICALLY LACKING that, if I could only figure out what it is and get some, would change everything and then Matthew would love me like I love him, happy ending and fade out in little heart shape." Beware, Felicia's efforts to find that THING are likely to cause side-splitting, gut-busting laughter. I fell off the couch reading this one.
Three Times Lucky by Sheila Turnage
I almost didn't read this one, and it's another one of the best books on this list. It didn't appeal to me at first, though in retrospect I can't imagine why; it starts with a dead guy, for Pete's sake. And the melodramatic, earnest, slightly out-of-touch voice of the main character — Miss Moses LoBeau (a.k.a. Mo, Mo LoBeau) — is 100% hilarious. Follow her and her friend Dale Jr. as they try to solve the msytery of Mr. Jesse's death in their southern hometown of Tupelo Landing, NC. Followed by The Ghosts of Tupelo Landing and The Odds of Getting Even (due out in October).
The Astonishing Adventures of Fanboy and Goth Girl by Barry Lyga
Geeky comic book fan and graphic novel artist meets feisty, cynical Kyra, who also loves comic books and seems to really get him. Together, maybe they can rule the world. Told from Fanboy's perspective.
Goth Girl Rising by Barry Lyga
Here we get a deeper glimpse into Kyra's head. She's just come out of six months in the mental ward. When she sees Fanboy, he's changed a lot, and that makes Kyra mad. Better than The Adventures of Fanboy and Goth Girl. I didn't always like Kyra, but I empathized with her. That's a neat trick, there, Mr. Lyga.
Love Is the Higher Law by David Levithan
I never meant to read a 9/11 book. It's not the sort of thing I generally read; I avoid maudlin sentimentality like the plague. Give me story before milked emotion. But I went to a mixed-author YA reading and heard David Levithan read from this one, and his reading was so beautiful I had to read the book. I don't think you'll be disappointed, either.
Kiki Strike: Inside the Shadow City by Kirsten Miller
Meet Ananka Fishbein, who, until the age of twelve, led an unexceptional life. One morning in New York City, that all changes when Ananka sees an orange rope that's been thrown down an unexpected crater in the street. As Ananka watches, a strange creature climbs out of the hole, smiles, waves, and disappears again. Of course Ananka must climb down the hole herself to satisfy her curiosity … little does she know that a secret group of girls known as the Irregulars oversees the Shadow City, a series of underground tunnels and rooms beneath New York. Great fun.
Absolutely Normal Chaos by Sharon Creech
Mary Lou Finney, 13, has to keep a journal over the summer. Yuck. But when 17-year-old cousin Carl Ray comes to stay, things get more interesting. Slow, not much of a plot, but Mary Lou's funny, earnest voice carries the story.
Middle School: The Worst Years of My Life by James Patterson
Yes, written for 11-year-old boys. Yes, still hilarious and fun and a silly quick read for a not-a-tween-anymore adult-esque lady. If you like Diary of a Wimpy Kid, you'll like Rafe Katchadorian's tales.
Evil Genius by Catherine Jinks
Cadel Piggott, 7, is a genius and a hacker. When the police get involved, he has to start seeing a psychologist. But Thaddeus Roth is no ordinary doctor — he's an agent of Cadel's real father, international arch-villian Dr. Darkkon. Thaddeus sends Cadel to the Axis Institute for World Domination, where Cadel is to learn to stand by his father's side. But Cadel may not be as cold as he first seems.The narration has a deadpan, tongue-in-cheek style that works well here. Starts slow but ramps up later on. Followed by Genius Squad and The Genius Wars.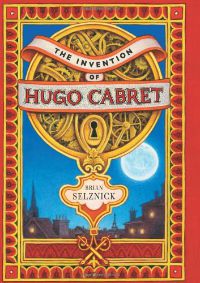 The Invention of Hugo Cabret by Brian Selznick
Being more of a word girl than a visual one, I struggle a bit with Selznick's style — his books are part picture-driven, part word-driven, and he sometimes uses pictures in place of words to tell the story, which can be confusing for me if I can't parse what's going on. That said, his stories tend to have a sense of timelessness about them and both this one and Wonderstruck include a page-turning mystery. Here, 12-year-old Hugo, lives in the walls of a Paris train station tending to the clocks and trying to get an automaton to work. He fights to keep his secret life as he tangles with a crotchety toy shop owner and a girl who won't leave him alone. A quick read and a lot of fun.
Wonderstruck by Brian Selznick
I liked this one better than The Invention of Hugo Cabret; I think I read it in about two days. Wonderstruck follows two stories set fifty years apart: one about Ben, who's searching for the father he never knew, and one about Rose, who follows the career of a silent film star and wishes to meet her. A majestic, slow-burning tale.
Jack the Ripper stories never get old, do they? "Let me show you a secret," says a wolfish man to a woman as he leads her away from the herd … so begins the story of Carver Young, a 14-year-old orphan who is hunting for his father, with only a scrap of letter for a clue. When Mr. Hawking, an agent of the Pinkerton Agency adopts him, Carver becomes an amateur detective, and soon begins to notice the connection between recent murders and Jack the Ripper. A dark but fun page-turner, and one of the more recent books on the list.
First line: "It started with a book." Doesn't it always? Tom (nicknamed Moe) refers to himself in his head as King Dork. The dork part because, well, it's true, and the king part out of pure sarcasm, because he's generic. His ironic tone ("There's always a bit of suspense about the particular way in which a given school year will get off to a bad start") and spot-on sense of melodramatic timing help the story's pacing despite the almost stream-of-consciousness narration style. The grim outlook on high school will appeal to the misfits and loners. Might be too dated for today's teens. Followed by King Dork Approximately.
While in prison, criminal mastermind Montmorency is tipped off to a scheme to use London's sewers to gain access to the apartments of the wealthy. Once free, he uses the tunnels to rob the wealthy, but to enjoy his new riches, he must keep his past a secret. By day Montmorency is a gentleman, living in an affluent hotel. By night he lives in the sewers as Scarper. But how long can he keep it up? Followed by Montmorency on the Rocks, Montmorency and the Assassins, Montmorency's Revenge, and Montmorency Returns.
I'll Give You the Sun by Jandy Nelson
Gorgeous prose that absolutely sings on the page. The story of a pair of twins who seem to swap personalities after their mother dies. Beautiful and heartbreaking, this is the most recent read on the list.
Books from My Childhood
A Wrinkle in Time by Madeleine L'Engle
"Wild nights are my glory," the unearthly stranger told them. "I just got caught in a downdraft and blown off course. Let me sit down for a moment, and then I'll be on my way. Speaking of ways, by the way, there is such a thing as a tesseract." When Meg and her brother Charles Wallace go looking for their father, they find that time is not quite so stable and sturdy as they once thought. A perennial classic that still resonates. Followed by A Wind in the Door, A Swiftly Tilting Planet, Many Waters, and An Acceptable Time.
The Dark Is Rising by Susan Cooper
On his eleventh birthday, Will discovers that he is one of the Old Ones, a group of immortals who are of the Light, trying to keep the world safe from the powers of the Dark. Will is the Sign-Seeker and must find the six Signs of the Light. You can also start with Over Sea, Under Stone, but the two are independent of each other. Followed by Greenwitch, The Grey King, Silver on the Tree. Companion Over Sea, Under Stone.
From the Mixed-Up Files of Mrs. Basil E. Frankweiler by E.L. Konigsburg
Who hasn't wanted to spend the night in the Met? When Claudia and her brother Jamie run away from home, they do just that. Claudia has it all planned out. Once they arrive, they discover a mystery surrounding a marble angel and become determined to solve it, which leads them to an eccentric old lady named Mrs. Basil E. Frankweiler. A wonderful classic.
Sideways Stories from Wayside School by Louis Sachar
Teachers who turn their children into apples; upside-down reading; mosquito bites to be counted; Sam, who comes to school with 25 jackets on; and more wackiness. Silly, funny stories for kids big and small who appreciate going over-the-top now and then. Companion books include Wayside School Is Falling Down, Wayside School Gets a Little Stranger, and Sideways Arithmetic from Wayside School.
I Never Promised You a Rose Garden by Joanne Greenberg
Sixteen-year-old Deborah lives in her head in the kingdom of Yr, where she keeps company with the Yri Gods, all constructs of her schizophrenic mind. She checks into a mental hospital and begins seeing a psychiatrist who is one of the first people she feels understands her. A sensitive, precarious, difficult but rewarding story. I read this one a couple of times as a teenager.
I read this when I was in middle or high school; I don't remember which. At the time it had a powerful impact on me. Advertised as the anonymous account of a teenager who died of a drug overdose, the evidence now points to it as having been written as anti-drug propaganda by Mormon Dr. Beatrice Sparks. I debated whether to take it off the list as a result, but I remember identifying with it closely as a teenager struggling to grow up independent in a religious household, so I left it on.
The Girl with the Silver Eyes by Willo Davis Roberts
Katie Welker is different from other children. Katie Welker has silver eyes. Katie Welker can move things just by thinking about moving them. She has trouble fitting in and making friends. But maybe, just maybe, somewhere out there, there are others like her. A favorite from when I was younger.