As of this writing, it's a rainy, chilly, humid, ugly day here in New York, and days like this always make me dream.
Today I'm dreaming of a place I visited last February that is a place that is made of dreams itself. If fairies were real, this is where they would live, without a doubt. This place is a small town about a half hour train ride north of Lisbon, Portugal, called Sintra. It used to be the summer resort of the Portuguese court, and many Englishmen had vacation homes there as well. Within Sintra, you'll find many whimsical, strange, secret gardens and palaces, more than you could visit in the two days I had.
It's a bit off topic for around here, I know, but if you're a writer, painter, or creator of any other sort, there's a lot of magic in this place, and I wanted to share some of the beautiful images I captured with you. It's a place that's stolen my heart, and I can't wait to get back there. Maybe it will steal yours, too.
I want to focus on one estate, for this post, that's a bit off the beaten path. Not as many tourists make it up there, because it's out of town a little ways, and you have to either walk a mile and a half (which I did on the way out) or take a bus that runs only once an hour or so (at least in the winter when I was there).
As I walked along the road, the mist hung in the air at the tops of the trees, adding a mysterious feel to the already ethereal place.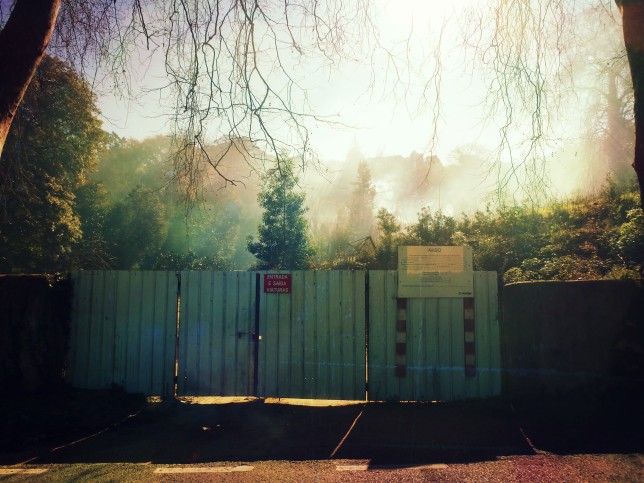 Upon your arrival, the sprawling gardens invite you to explore …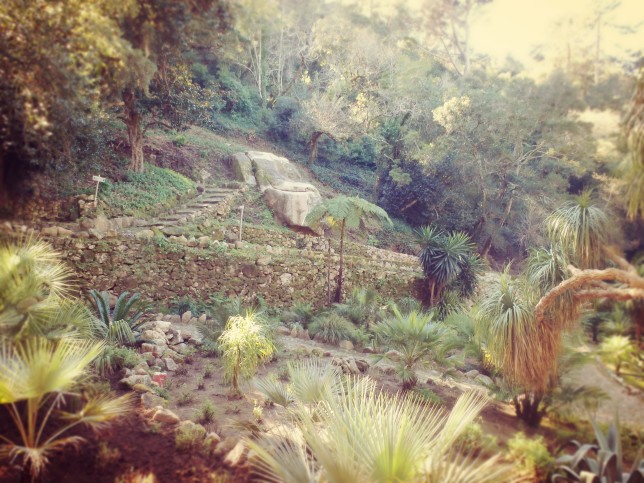 Until you come upon an abandoned, ruined house …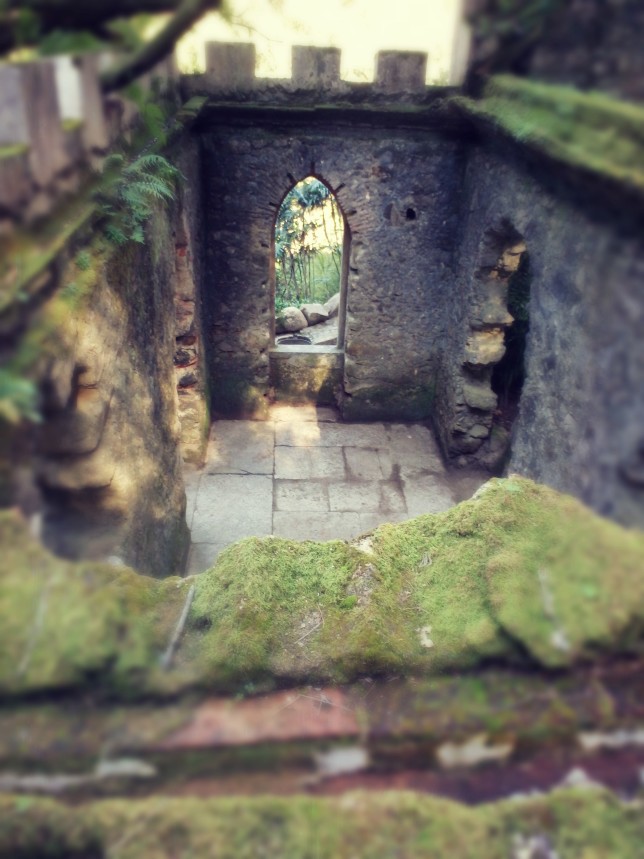 Which you might like to explore, in case of finding gnomes or pixies ….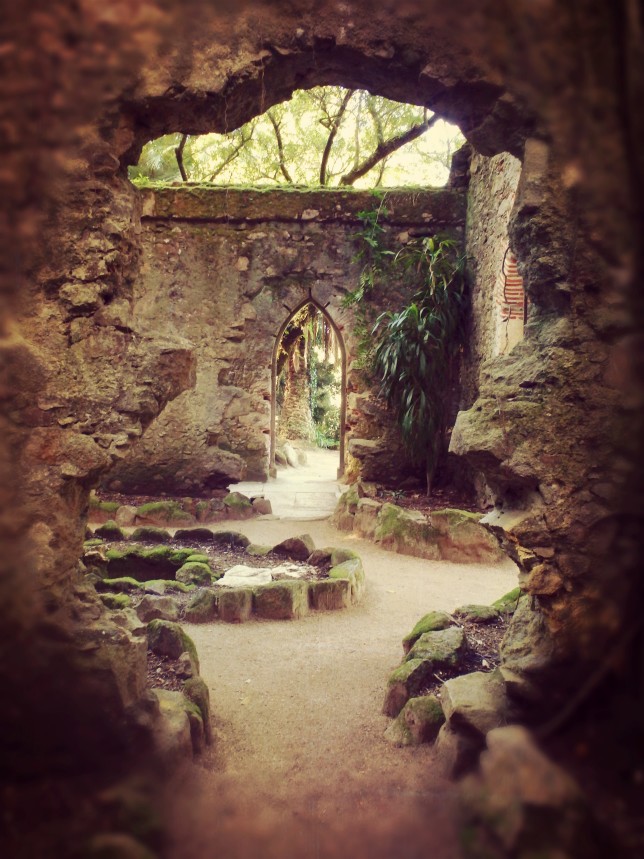 or even just beautiful trees with such strangely-growing limbs …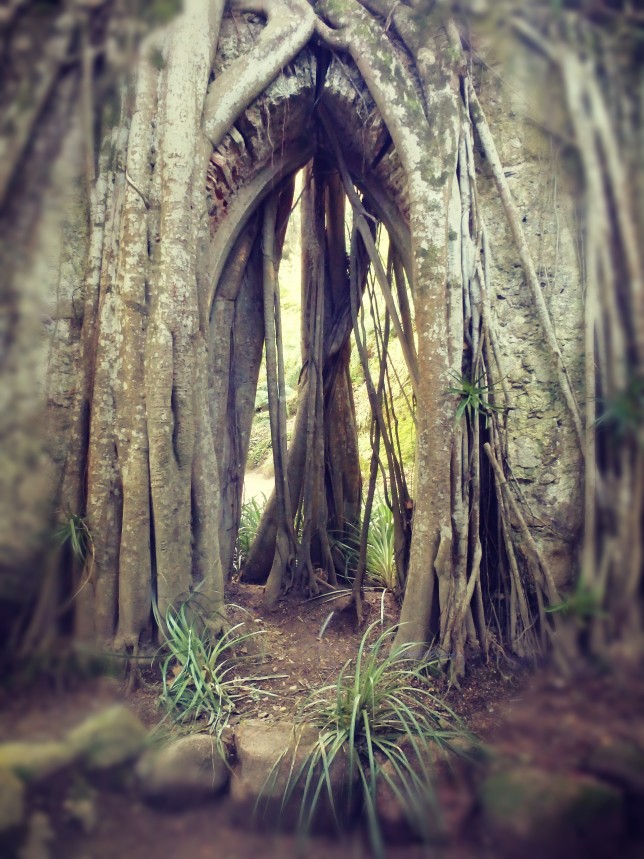 As I wandered the gardens, I remained alone. I only stumbled on people as I approached the house, and then only a couple or two. I had the whole place mostly to myself. What magic!
The house itself, however, is a thing of beauty, too. As I crossed the lawns, I stopped to marvel.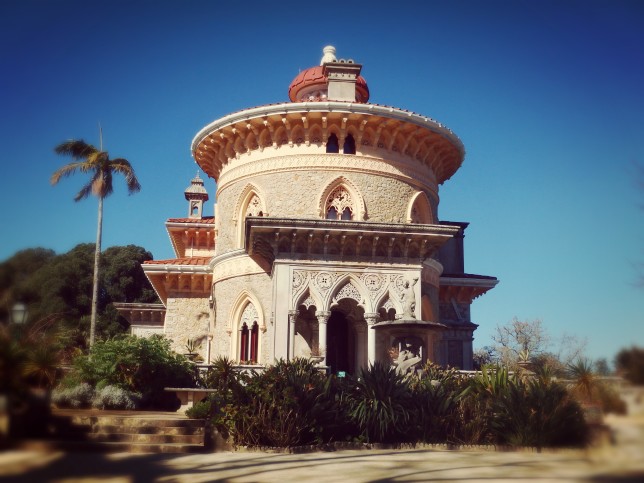 I had to get closer …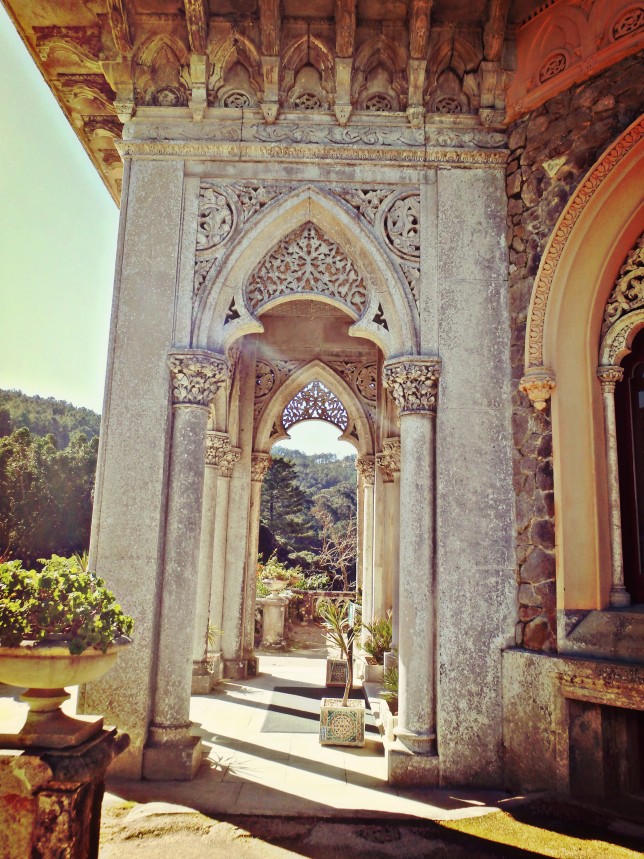 and closer …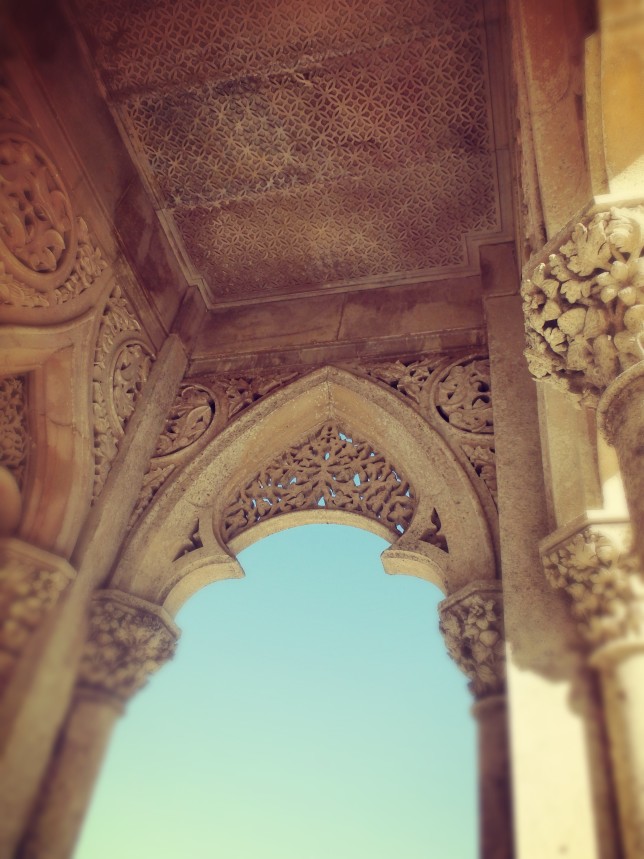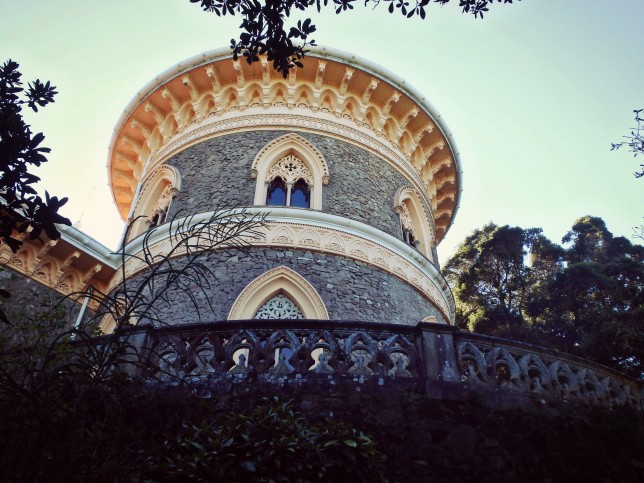 on the inside, I didn't want to stop gazing down the hallway …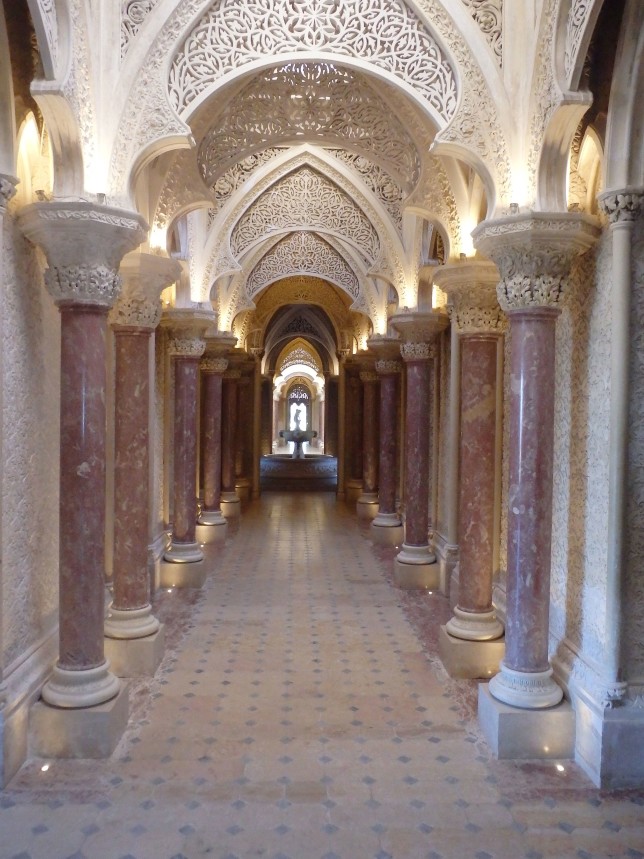 from different angles …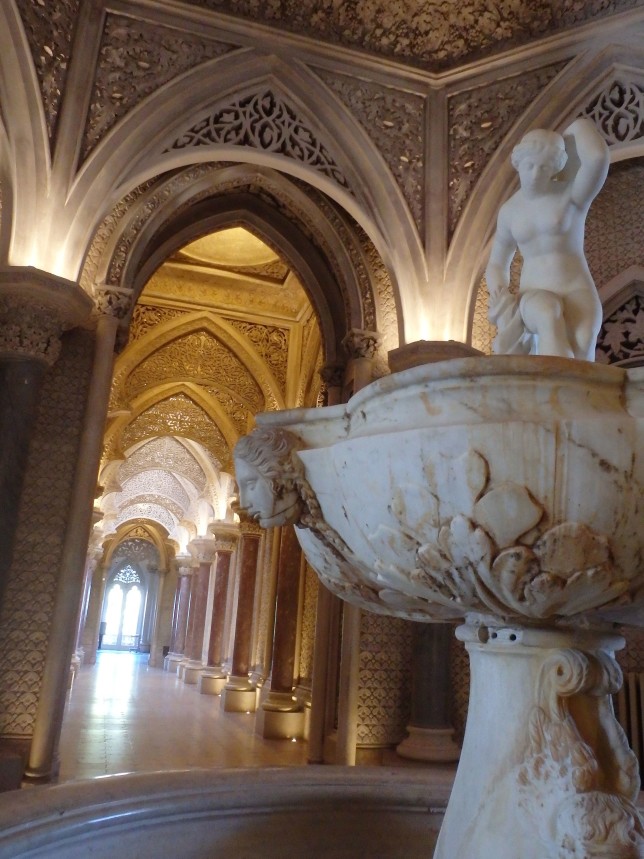 and taking a selfie or two 😉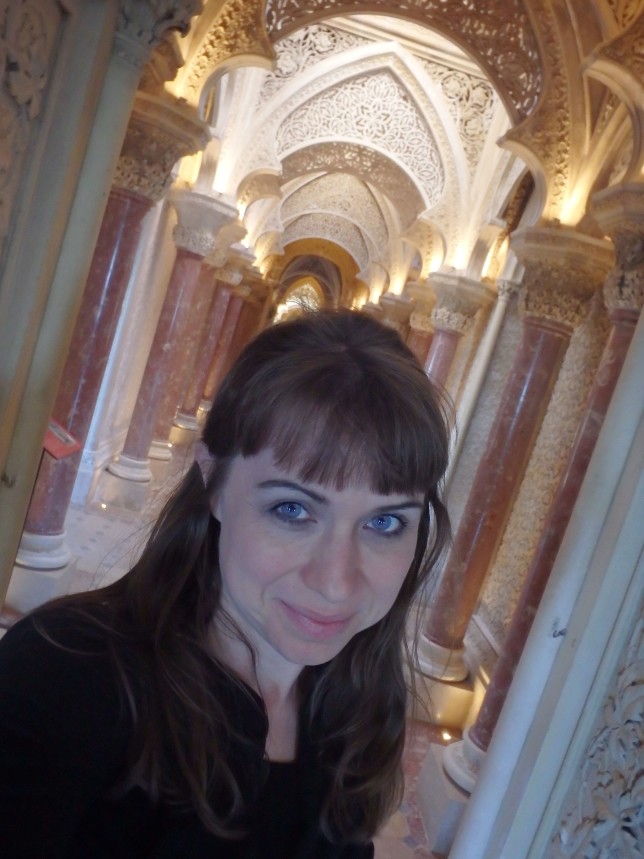 Of course, you must look up … the palace was being restored when I was there, which you know I don't mind … a few rough edges lend it a genuineness and a different kind of beauty …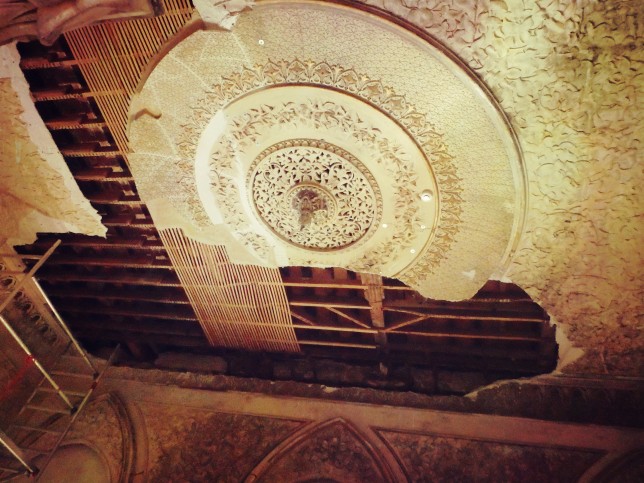 but perhaps it will all look something like this, from another room, when finished …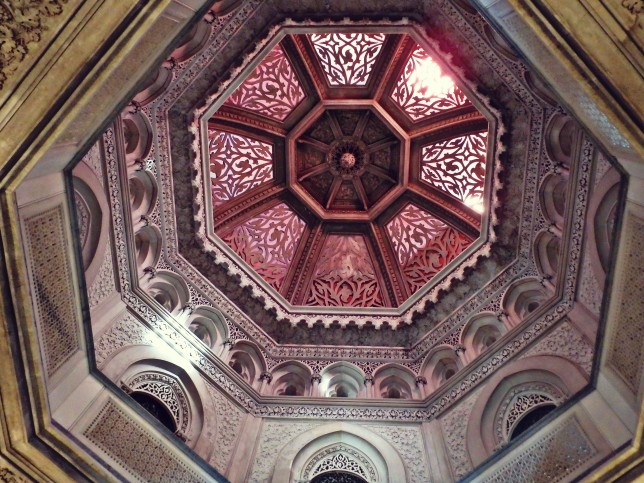 What places make you dream? What spot in the world do you crave most? What settings set your imagination on fire?