These are ACTUAL things that I do that WORK to get me going when I've been stalled and to keep me going once I get started. (Psst: Momentum is invaluable. Keep it going as much as you can.)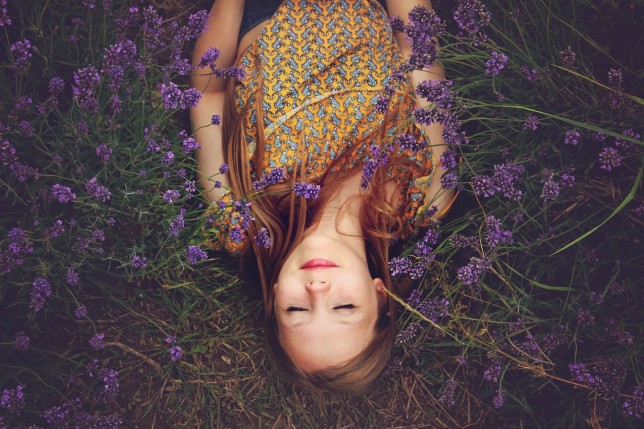 It's only an hour.
One of my biggest difficulties (and let me know if you struggle with this, too) is that I get overwhelmed with the overall bigness of whatever project I'm working on. Whether it's keeping up with this blog or writing a book, it seems like there's always so far to go. There's always so much to do. It seems like I'll never have the energy I need. It seems like I will always be behind. Focusing on those feelings can send me into a procrastination spiral for the whole day (or into bed!).
I have to break the work down into small, manageable chunks and focus on only that. When I told my best friend that I was getting a proof of The Flight of the White Crow, and that soon it would be ready to go out into the world, he said, "And then what?" And I said, "I don't know yet." It's not that I haven't done research (I have, lots of it), or that I don't have thoughts about that yet (I do), but it just wasn't time for them to take shape yet. I was still focused on the steps before that—reviewing the proof and choosing a launch date. If I start to look too far ahead and put pressure on myself to DO those things, I collapse. So, one thing at a time. And get okay with doing that one thing before you look at the next step.
It's only an hour. Or, it's only reviewing the proof. It's only choosing a launch date. One thing at at time.
This is my playtime.
This one is harder, I'll admit. But try to stop treating your creative stuff so much like *work* and more like play. Make it the time of day when you relax and have fun.
A huge part of being more successful at that for me has been having a separate computer for writing that doesn't have an Internet connection. That way, it truly is a place of settling down, of disconnecting, and of getting in touch with what's going on with me internally. It's like stepping into another world, and that's essential for me to change my state of mind before I start putting words down.
What tricks do you use for this? I'd especially love to hear from other disciplines on this. Musicians? Painters? Dancers? How do you relax into your work? What makes it more like play?
I'm only going to …
play around a little
try out this one thing
experiment
The biggest key for me is to not put so much pressure on myself every time I get to work. It's finding ways to make it less stressful and less important. It's making it okay to just play around, experiment, try something. I'm just trying something.
It's ok to do this now.
I've historically had certain times that I counted out as not writing times. But I'm working remotely now and tend to start my day a little later than I might if I had to go to an office. (I'm not a morning person.) That means that if I go out to dinner with friends, my working day is not as many hours as it might be. I used to think of any time after socializing as "NOT" writing time, but recently I've been sitting down to write after dinners out, and it works just fine. I get a nice break and start fresh (it's only an hour) when I get home.
I know my friend Christopher Schlegel straps his guitar on the moment he walks in the house and wears it around all the time. There is no time that is not music-making time. He makes it a part of who he is, naturally.
It's my job.
Have you ever noticed that it's easy to do your day job, when there's somebody else involved and there's money on the table right now? Somehow it's so much tougher to have that feeling with your creative work because it's all on you and you have no idea if you'll ever make money from it. But if you ever want to, it has to get done. A lot of it has to get done. The more of it that gets done, the better shot you have at making money off it. If you can find a way to translate that feeling and treat your creative work just like your day job, do it.
What do you tell yourself to help you get to work?